About Me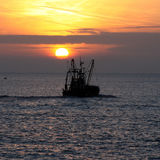 Hello
I Have lived on the Isle of Portland for most of my life and currently working for an Engineering company making component parts for the aerospace industry. I spent several years in the Merchant Navy traveling the world. Digital photography was not around in them days although I wish it was, I had a Canon film camera back in them days and you had to wait to get the film developed to see the fruits of you labour.
I have been using Digital since about 2004 starting off with a 2 mega pixel compact camera then progressed to a SLR. I am currently using a Canon EOS 1D Mark 2. and a Canon EOS 5D mark 3
I am a bit of a petrol head my favourite thing to photograph are motor sport and anything to do with cars. I also like to photograph wildlife in particular birds we have some great sea birds around Portland and there is the RSPB reserve at Radipole Lake a few mile away with some great marsh birds.
I have just started to make a bit more use of the fantastic landscapes we have around Dorset as it is part of the Jurrasic coast. My son Mat and I are often out early morning or late evening to capture the fantastic sunrises and sunsets we get off the Dorset Coast.